Circle, the company behind the USDC stablecoin, has recently laid off a portion of its workforce amid a turbulent year for the digital asset industry. According to the company, the recent layoffs aimed to maintain a strong balance sheet. And by streamlining its workforce and reducing costs, the company may be better positioned to weather the challenging market conditions.
Circle has characterized the recent layoffs as a marginal reduction in headcount, which is part of a broader effort to reduce operational expenses and discontinue investments in non-core activities.
According to the Reuters report, a Circle spokesperson said that:
Circle is redoubling its focus on core business activities and execution. It has identified new areas for investment and is continuing to hire in key areas of focus on a global basis.
Circle Had Expressed Plans To Expand The Workforce Earlier
The recent news of Circle's workforce reduction comes as a surprise, given that the company's finance chief, Jeremy Fox-Green, had announced earlier this year that the USD Coin issuer had other plans.
Fox-Geen mentioned that Circle had plans to increase this headcount by 15% to 25% by the end of the year, which would have added to its 900-employee workforce. Despite the recent workforce reduction, Circle has indicated that it is still actively recruiting for "key areas of focus."
Related Reading: Celsius Takes Legal Action Against StakeHound For Withholding $150 Million
Fox-Green said that the company is "growing and investing and we are fortunate to be in a financial position to be able to sustain our investments."
Circle's decision to expand its workforce by up to 25% this year represented a slower growth rate compared to 2022 when the company had doubled its headcount from the previous year.
In other news, Circle had recently announced its new chief legal officer, Heath Tarbert, who previously served as the chairman of the Commodity Futures Trading Commission(CFTC).
According to Circle CEO Jeremy Allaire, the company aims to bridge the gap between traditional finance and Web3, and Tarbert's experience and legal expertise will be instrumental in advancing the utility value of the USDC stablecoin worldwide.
On the developmental front, Circle made significant progress last week when CEO Jeremy Allaire announced that the company had launched its programmable wallets into production beta, marking a major milestone in the rollout of Circle's Web3 services.
The programmable wallets are designed to enable developers to build and deploy decentralized applications (dApps) on the Ethereum blockchain.
In the past few months, a number of high-profile companies in the cryptocurrency industry have announced workforce reductions. Among them are well-known firms such as Blockchain.com, Coinbase, Genesis, Huobi, and SuperRare, to name a few.
Around one month ago, Binance carried out employee layoffs as part of its efforts to assess whether it has the appropriate talent to navigate the cryptocurrency market.
Related Reading: Chainlink Price Stalls At Key Support Level, Have The Bears Taken Over?
The cryptocurrency industry appears to be in a prolonged period of adjustment. And as of yet, there are no signs that the trend of workforce reductions will abate anytime soon.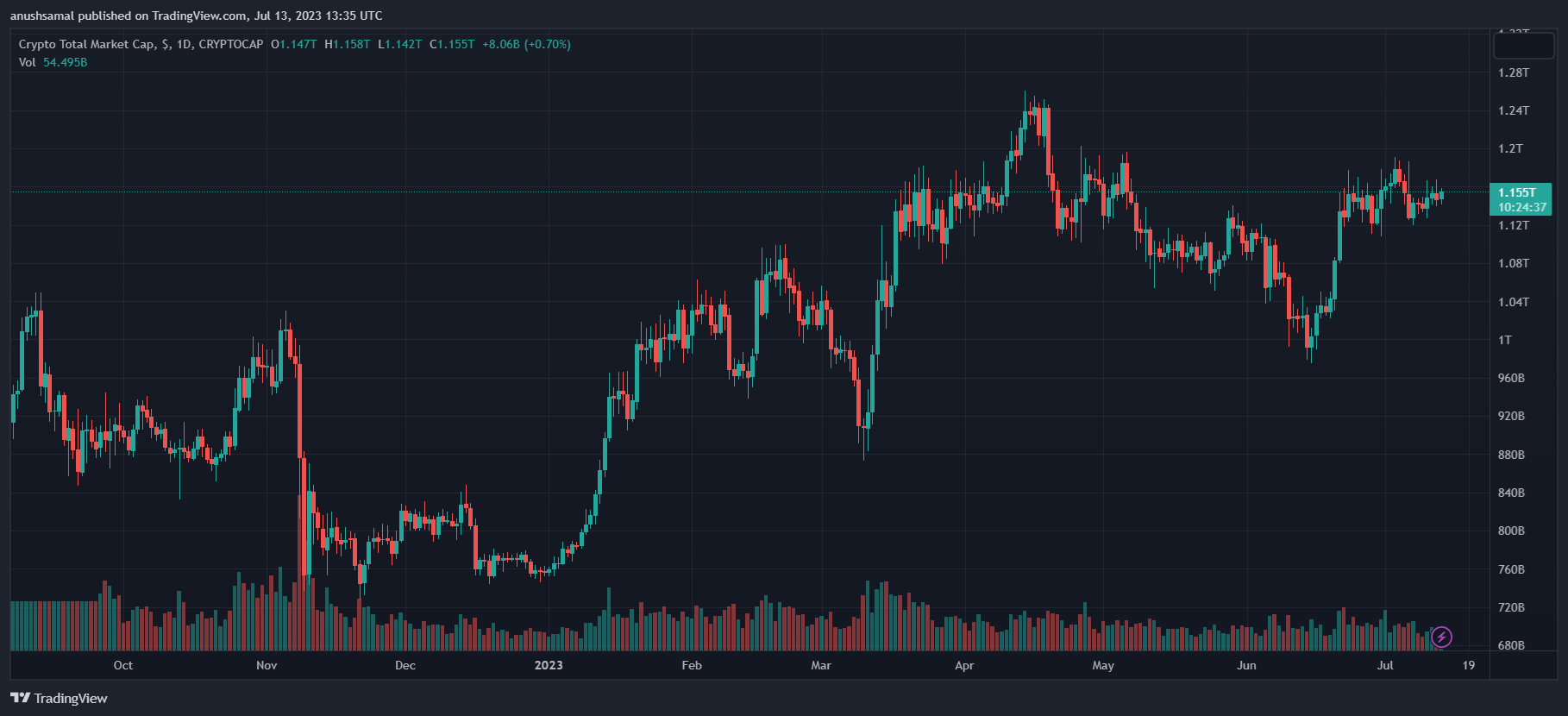 Featured image from The Economic Times, chart from TradingView.com